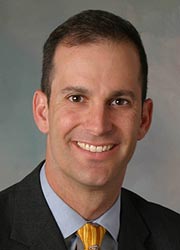 A much-anticipated cyberbullying bill, HB396, known as Grace's Law, passed the Maryland House of Delegates Saturday, 134-0.
Delegate Jon Cardin, Democrat of Baltimore County, introduced the bill in the state House. It's named for Grace McComas, who took her own life after repeated threatening posts on Twitter put her in a compromised emotional and mental state. Mr Cardin said the bill sends a strong message that words can cause great harm, "and we will not allow bullies to assault us with their hateful and harmful words."
"Thanks to the courageous efforts of our advocates: Ravens running back Ray Rice, Governor and Judge O'Malley, Howard County Executive Ken Ulman, Councilwoman Courtney Watson, Christine McComas and her family and many more concerned citizens," he added.
The bill, if it becomes law, makes it a crime to harass minors online, say by posting real or doctored pictures of them, by creating a phony profile in their name on a social media site, or by repeatedly following them around on the Internet. Violators are subject to imprisonment of not more than a year and a maximum fine of $500.
That may not sound so bad, but the vote makes a definitive statement by the Maryland House of Delegates that Marylanders will not tolerate cyberbullying.